New Directors/New Films Poster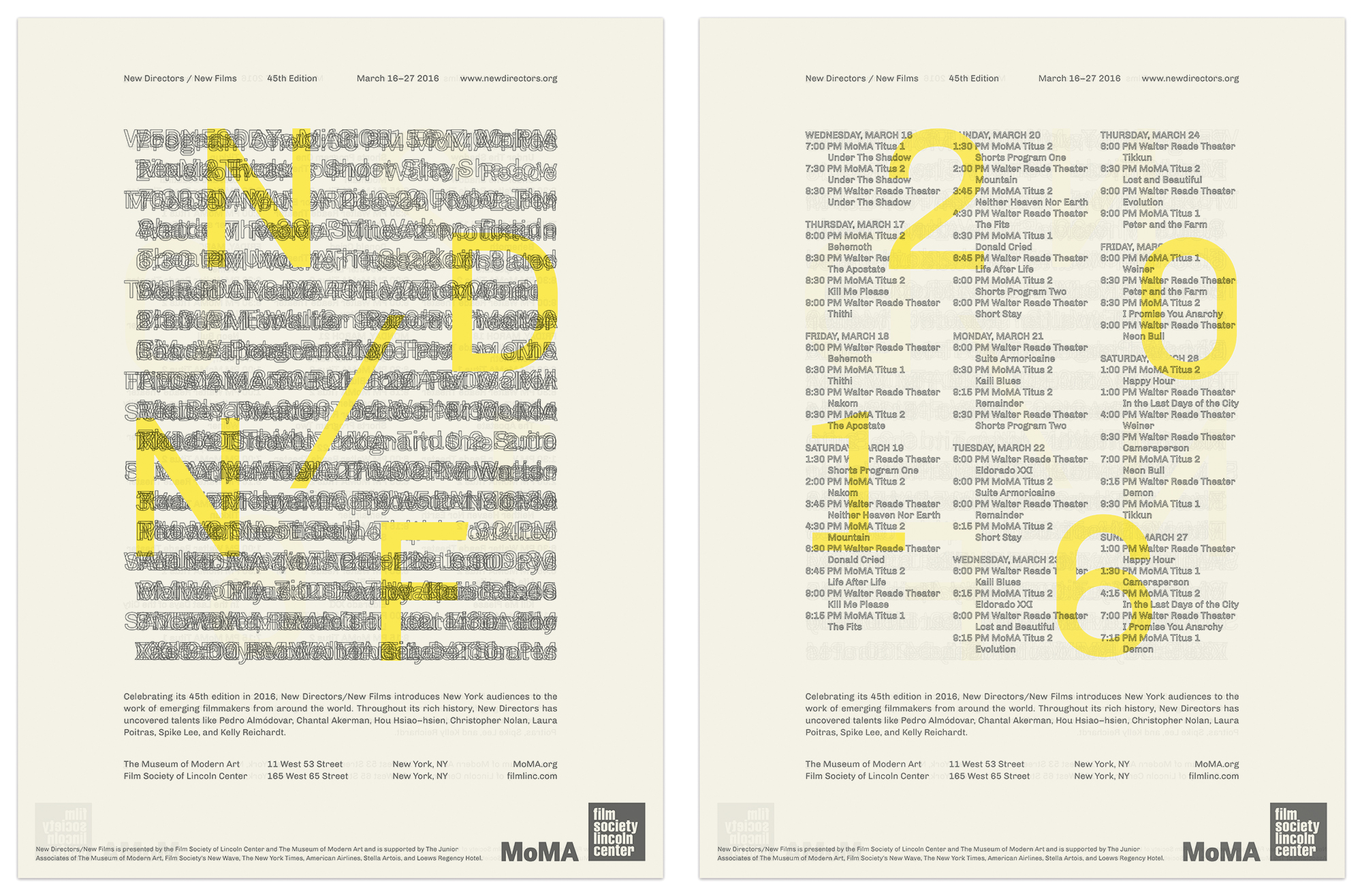 This poster set (designed to be two-sided) is for the New Directors/New Films 2016 festival. The front and back symbolize anticipation and reveal, with the same text used on both sides, but unintelligible on the front.
Since the event showcases unknown directors, viewers experience suspense before the event that is only resolved by being present for the screenings.