Berkshire Gateway Preservation, Inc.
BGP Inc is an organization that preserves the historic sites in Lee, MA, including the Lee Meeting House and Kilbon Memorial Fountain. The Meeting House also coordinates programs that utilize the building as the venue.
I designed the brand identity and website for BPG Inc, and created support materials including the below fundraising poster.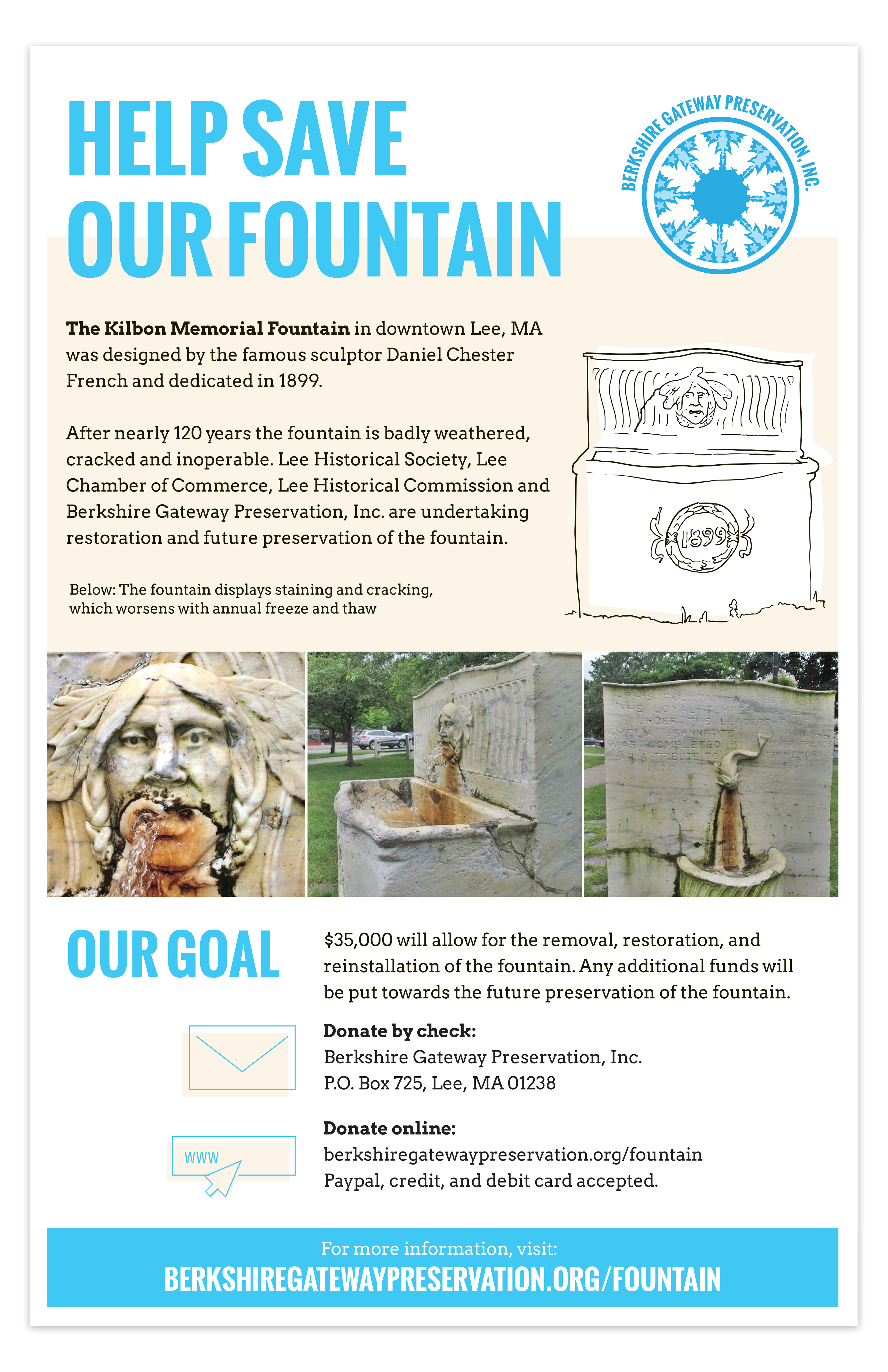 Berkshire Gateway Jazz
BGP Inc and Berkshires Jazz produce the annual Berkshire Gateway Jazz Weekend. I created the event's brand identity and responsive website, and support materials including posters and digital advertisements for the Jazz Weekend, and Berkshires Jazz events throughout the year.