Two Narratives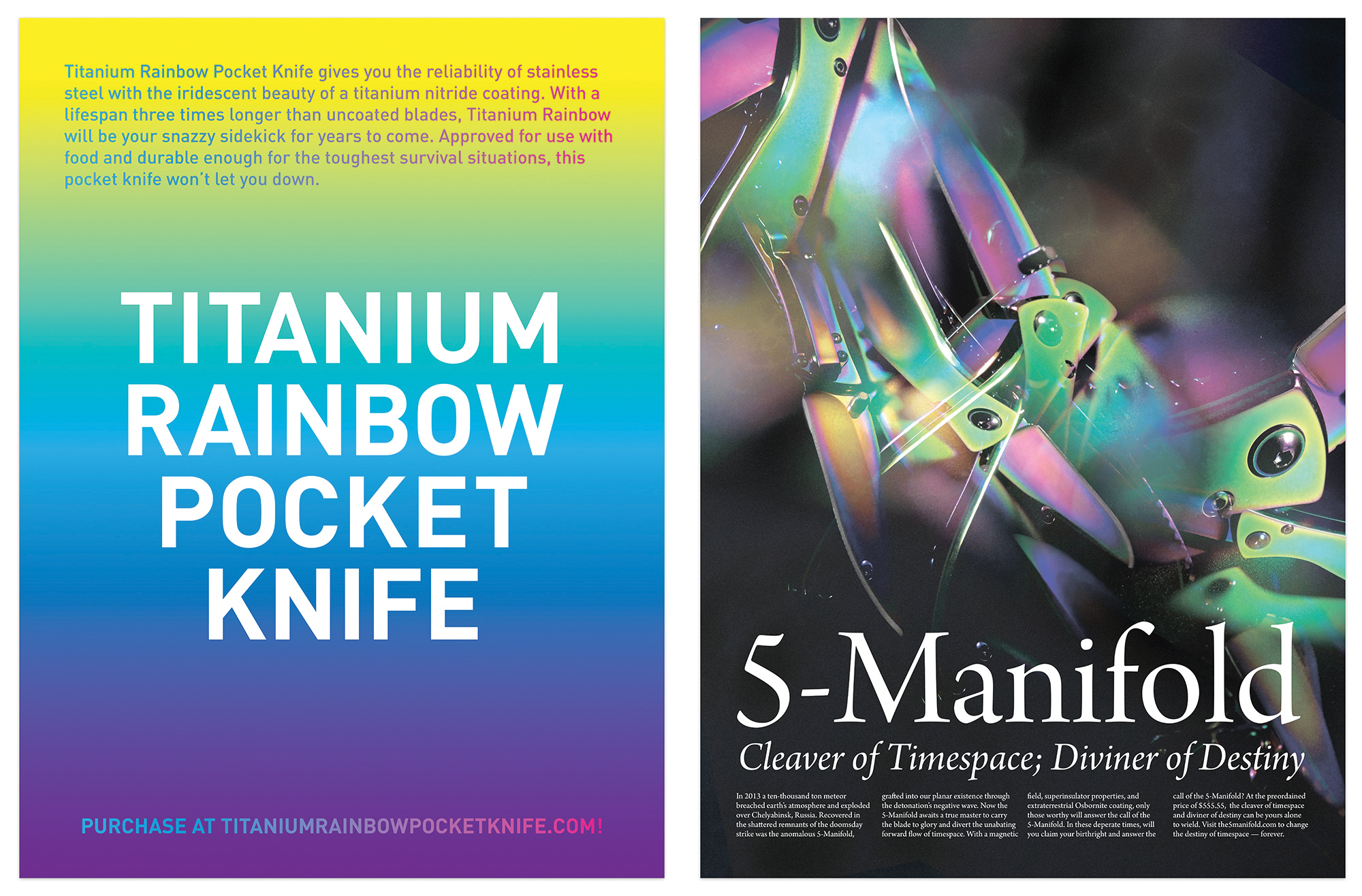 These posters sell the same product using truth (left) and lies (right), and the corresponding visual language of each narrative.
The left poster describes the modest features of the knife, while the right suggests it is a powerful object from outer space that will be used to shape the destiny of mankind.
Photography is my own.